The need, importance, and timeliness of Swasthi Research Centre for Health Fitness and Sports Training Centre, which incidentally will reach even the remotest part of Kerala and will be open to all children need no second mention. This program was announced by the organizers, Swasthi Foundation, SAI (LNCPE) , Kerala Cricket Association, and United Shito Ryu Karate Association.
The first phase of this program seeks to use all the playgrounds in Government Schools to train young people in popular sporting items like athletics, cricket, football and Volleyball. This could also be a venue for self-defense training to be imparted to all. The program shall stretch the entire length and breadth of the state and will be conducted free of charge to all who require the same. The training and coachings will be imparted by coaches and trainers of repute and will offer ample opportunity to the use of training facilities as available.
It is hoped that this would generate interest among the young and create a new generation of sporting talent to excel at State, National and, International levels.
Chief Advisor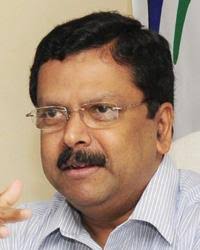 Board of Directors
Research Team for Health, Fitness & Sports