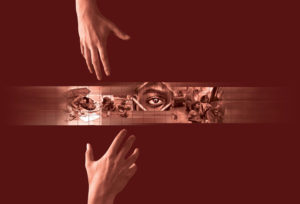 A voice that wings up to humanity!
Message from His Excellency Arif Mohammed Khan, Governor of Kerala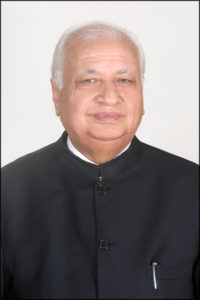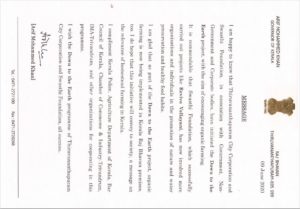 I appreciate and support the activities of Swasthi Foundation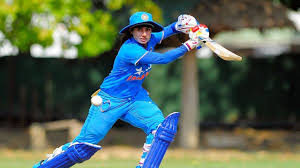 Watch Video …. …     Mithali Raj, Capt Indian Women'sTeam           
Thanks to Swasthi Foundation for the help to Cancer patients. 
Watch Video………….Sivamani World Famous Musician & Percussionist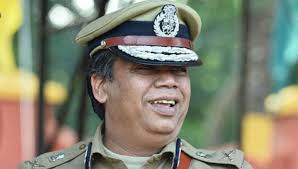 Swasthi Foundation is unique in many ways……….                                                              Watch Video      …….. Lokanath Behera IPS  Police Chief  of Kerala
Stars speak of Swasthi Foundation
In a conflicting world of fast advancing technology and faster diminishing values man always finds himself in a precarious situation. Without values he is lost in the chaotic sea of uncertainty and distrust. A ruthless self-centeredness governs his mind and builds rigid walls around him. The secluded and selfish man often turns a blind eye to the well-being of his fellow human beings. The quality of being humane eludes him. With it is lost the age-old virtues like care, compassion, sincerity, honesty, geniality, help, generosity and cooperation, one ought to feel for other men. It is a bleak and somber times we live in.
A new thought is the need of the hour – a thought that revives the eternal values in minds and creates in one, love and affinity towards fellow human beings. A keen eye that sees the sufferings of the underprivileged with kindness – a caring hand that extends to wipe a falling tear from another man's eye – an alert mind that ever fights for the protection of every human right – an uncommon voice that rise above the tumults of life and stands for the deprived – a voice that wings up to humanity!
SWASTHI
PROMISES TO BE THE VOICE.
SWASTHI
IS THE VOICE.
Vision
To implant the noble concept of charity and generosity in minds that triggers a macro level societal change in the long run
Mission
To be a prime motivator in the domain of charity and play a decisive role in the fortification of the deprived and the underprivileged
When Sorrow Breeds Goodness
Swasthi Foundation came into being in late 2013.  It was founded by a group of people, with a desire to do unto mankind, the goodness ,Divinity has bestowed on all things living. Being human need brains that work for you, to be humane requires a heart that seeks to help those in need. The sufferings around us touch us only if we have eyes that see, even in the shadows.
Good things are often born of great sorrows. The tragic loss of a dear friend and exposure to some deeply disturbing scenarios may have been the trigger to the founding of this Organization. To reach out to those in need, to palliate those in pain, to feed those who are hungry, to cure those with illness, to preserve the cleanliness of the surroundings, to teach those who are illiterate and to help those who are duty bound to help are the missions undertaken by Swasthi Foundation. They cry a young child, suffering from deadly cancer, and unable to comprehend the  cause of the terrible pain, can break the heart of even the hardiest  man. But the will to stand up for them that suffer and to pledge to fight the suffering is the path , Swasthi Foundation   has vowed to take . To be the Divine Signature on human life has been its mission.
Wed to  A Cause
To spare a certain percentage of one's time and resource for the good of other's is an age old concept that has been vastly spoken of in Great Texts and almost never followed. Swasthi Foundation has chosen its path in a manner that puts this into daily practice.
A helping hand to the needy was the thought behind the formation of Swasthi Foundation. Under the Chairmanship of former DGP Sri. Jacob Punnoose IPS, Swasthi Charitable Trust deed was executed on 22nd December 2012. Lighting  a candle is better than cursing the darkness, that is what Swasthi Foundation has striven to do since then.A wide classification has put all sufferings  into broad categories. Illness, poverty, illiteracy and safety are the areas of interest that Swasthi has chosen to address. To get an idea of the spectrum, one need to take a look at the various project undertaken. Swasthi Soukhya is the healthcare mission of Swasthi Foundation. This wing takes on the occurrence of diseases and offers help in cure. Snehajyothi on the other hand lend support to the cause of those who are differently abled. Sukhino Bhavanthu on the other hand is all about environment protection. Thus the vast spectrum of Swasthi activities is comprehensive and all encompassing
A Bit of History
Swasthi since the beginning has singled out healthcare as a chosen realm of operation, with particular impetus on Cancer detection and care. However the organization has taken an active role in almost all socially relevant issues and been a player in the field of Social Change in Kerala Some of the projects that Swasthi Foundation has embarked upon are listed below.
Aswasam  a yearly Health Care Programme was initiated in January 2013 engaged in conducting cancer awareness classes and also in helping cancer patients and their families to ease their sufferings by providing monetary and emotional relief. In the months since its inception we have conducted several benevolent programmes aimed at bringing solace and relief to the marginalised and the sick. The first initiative was to provide medicine and basic amenities to the residents of VKP Nagar Colony  Kanjirampara, Trivandrum as a part of the 'Aaswas Project.
In February 2013,  a joint initiative of Swasthi Foundation and Regional Cancer Centre was held in Trivandrum aimed at sensitizing the Youth about the dreaded disease – Cancer and the possible precautions to be taken against Cancer.
Swasthi Saukhya is the palliative care wing of Swasthi Foundation. Swasthi Saukhya Screening Clinic, engaged in the early detection and proper referral of life style diseases like diabetes, hypertension, cardio vascular diseases etc by an expert panel of doctors has been  functional since August 2014.
Swasthi Foundation in association with Trivandrum Oncology Club conducted a Walkathon to spread the message of fight against Cancer on 4th June 2014.
Eye Care : A Glaucoma Awareness' Week was conducted on 7th March 2015 with a display by blind folded bikers under the leadership of Sri.Gopinath Muthukad.
Now a large scale initiative on cancer detection, prevention and health care has been started under  SwasthiSaukhya having a tie up with Regional Cancer Centre and other leading hospitals in Trivandrum.
SwasthiSaukhya launched its first and fierce fight against Cancer under the brand name " Snehathalam Phase 1"The core purpose of Snehathalam Phase 1 was  to prevent women from developing and dying of breast cancer which contributes to one third of the category of cancer suffered by the women of Kerala. The Camp was kick- started by Her Highness PooyamThirunal Gowri Lakshmi Bayi at a serene function held on 15th  September 2015 at Mascot Hotel, Trivandrum. The camp which was conducted in a marathon model continued for 75 days without a break . 9842 women were subjected to examination by the screening team and 947 of them were referred to Swasthi Clinic for evaluation. 53 mammograms were suspicious and 8 were diagnosed as having cancer. Snehathalam Phase 1 was successfully concluded in a grand function at Jimmy George Indoor Stadium along with a Thiruvathira kali of more than 1000 women on 27th November 2015 in the graceful presence of Sri.Stephen Devaasy and Ms.Mamta Mohandas – the brand Ambaassadors of Snehathalam.
Registered Patent for Snehathalam from 08/02/2017 extending 10 years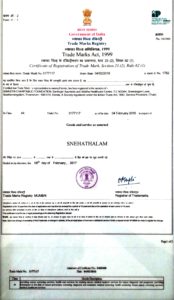 Gaining confidence from the successful completion of first phase ,Snehathalam stage 2, aimed at wiping out Oral Cancer,  was inaugurated on 4th February 2016 at Saraswathy Vidhyalaya. The message of the relevance of the camp was transpired to the public by Magic Show by Sri.GopinathMuthukad at PutharikandamMaidanam on 17th Feb 2016 followed by a Marathon against Cancer led by Olympian Anju Bobby George on 18thFenruary 2016 from Kowdiar Palace to Kanakakunnu. Total 42 cancer detection camps were conducted in which 3527 patients were screened. The Camp concluded with a mega show on 3rd  April 2016 at Tagore Hall , Trivandrum.
Swasthi Foundation also extended its helping hand in the drive against Glaucoma through the event " Nithyaprakasham" where eye check ups were done for the public at Museum premises on 6th March 2016.
Snehathalam Stage 3  which will be a combination of Breast and Oral Cancer was inaugurated by honourable Governor of Kerala Sri.P.Sathashivam at a dignified ceremony on 20th June 2016 at Little Flower Parish hall, Vellayambalam , Trivandrum.
Other Events Organised By Swasthi Foundation.
"JINGLE BELLS" Christmas Celebrations was first organised at the behest of Swasthi Foundation on 27th December 2014 at Senate Hall with an array of cultural extravanganza to welcome the New year.
JINGLE BELLSsequel was celebrated on 30th December 2015 with a mega show by Stephen Devassy and SmtUshaUthup which was a culmination of cake mixing function, Santa Sand Sculpture making at Shangumugham and Xmas special dishes cookery contest.
"PONNONAKALAM" – Swasthi Foundation welcomed year 2015 Onam in the honourable presence of Governor of Kerala Sri.P.Sathashivamwho lead the traditional Upperi making ceremony in all its grandeur. The event commenced with a bike rally spreading the message of Onam through the main streets of Trivandrum. The inaugural event venue had a visual display of the traditional Thiruvathirakali and Panchavadyam. . The week long event included Malayalimanka contest, pookkalam and payasam making competitions, Kite festival, tug of war, pulikali etc. which culminated in a mega show at Chandrasekharan Nair Stadium, Trivandrum.
RUN KERALA RUN – Swasthi Foundation expressed its Solidarity towards the cause of Kerala hosting National Games by actively joining hands with the celebrity presence of Sri.StephenDevassy too.
In the month of April 2016, Swasthi School of Music and Dance celebrated the second anniversary at Salvation Army Hall.
The overwhelming response and support from the public encouraged us to initiate "Snehathalam Stage 3" with an aim to conduct screening and awareness camps covering Breast and Oral Cancer in various locations of Trivandrum district which was inaugurated by the Honourable Governor of Kerala Sri.P.Sathashivam on 20th July 2016 and concluded on 15th September 2016. The camp covered more than 1000 screening in various locations in Trivandrum and we are in the process of conducting secondary excamination of doubtful cases through a back up clinic functioning at Nanthencode wherein doctors from Regional Cancer Centre are rendering services every week after their official working hours.
We have been able to organise these benovalent projects for the common man free of cost .
Swasthi Foundation has taken the mammoth responsibility of providing free oral, breast and cervical cancer screening in association with Regional Cancer Centre and several benevolent organisations for the entire Kerala Police Force  – "RAKSHAKA RAKSHA" the first phase which was inaugurated on 1st November 2016 at Trivandrum. The camp is estimated to cover 14 districts in the next four months.
We  have also taken up the responsibility of conducting free Eye detection camps to the Police Force under the banner KAAVAL KANNINE KAAVAL which was officially inaugurated in the month of January 2017..
Ponnonakaalam2016 was celebrated with a bouquet of programs like upperi making, payasam contest, malayalimanka contest and onam mega show at Central Stadium.
Snehathalam Stage 3 concluded with a musical night at Nishagandhi Auditorium.
Snehathalam Stage 4  ongoing. Fifty camps across the district of Trivandrum were conducted. More than 5000 people were screened for Breast and Oral Cancers.  This phase was also aimed at creating Cancer awareness amongst the general populace and to remove the fear pertaining to Cancer,
Snehathalam Mahila Awards:  The contributions of women in the Social Spectrum was recognised and the most deserving were felicitated at a function, held on Women's Day  the 8th of March at Nishagandhi Open Air auditorium .
Mikavinthe Dinangal, Three Day Vacation Camp for School Students. This camp was conducted with the aim of promoting the latent talents among school students. The camp was held at Vyloppally Samskarika Bhavan, Nandancode from April 18 to 20th 2018. The camp was made possible and became a success only due to  the association with Manorama Metro. More than 300 school studenrs from almost all schools in Trivandrum took part. This camp is now very much a  noted event in Trivandrum.
Sukhino Bhavanthu, launched on 20/06/2018 is a novel programme, with the aim to promote  social awareness amongst people. Cutting across socio-economic, political, religious and cultural barriers, this program is aimed at inculcating amongst one and all the knowledge that what nature's bestowed is to be used and shared by one and all and the upkeep of the same is the responsibility of all humans. The program got the support and association of the City Corporation, Kerala Police, Various Educational Institutions, Forest Department, Agricultural Department, Churches, Temples, Mosques and Residents Associations in Trivandrum. The pilot program was rum in Nandancode and Kuravankonam Wards of Trivandrum Corporation and was an unqualified success.. This is probably the first project of its kind that brought various sections of people under one umbrella in a march towards a common social goal in Kerala.. The program was launched by HH Pooyam Thirunal Gowri Parvathi Bayi, of the Travancore Royal Fanily at Holy Angels ISC scholl Nandancode..
Sneha Jyothi Special Camp.(08 – 12 th Aug 2018) at Freedom Centre, Kovalam, was a camp aimed at bring to the fore the innate Artistic and Sporting abilities in differently able children. This camp was run in Association with Sports Authority of India (LNCPE), Kariyavattom., and CIMR, Trivandrum. This camp was a novel venture , probably the first of its kind in India. Over 65 children participated in this camp and this is being used as a framework for future programs of its kind. Currently the program is to be conduted for 3 days every month. The  camp aims at creating awareness amongst the people that differently ablled though they are, these talents are equal to that of all, and are a valuable resource to the society and nation.The camp for the month of September will be held on 20 to 22 Sept at Freedom Centre Kovalam.
When Nature Vent Her Fury. The hapless people of, awaiting Onam were instead trearted to a dose of bitter medicine by Mother Nature. A spell of rain like never before deluged large parts of the state, inundating swathes of land, once considered beyond flood lines. Prosperous families were cast homeless in less than 24 hours and a bewildered populace looked skywards fro deliverance. It was the time for the state to stand together as one and reach out with helping hands. Swasthi Foundation, launched its mission, in all urgency and the first truckloads of relief left Trivandrum on the 20th Aug.. Loaded with Medical Supplies, Food and other essential, these helped replenish eight camps in Chengannur and Haripad. Swasthi Foundation was joined in hand by SAI (LNCPE), SN Global Mission and Santhigiri Ashram. The last load was handed over to Malayala Manorama at Trivandrum and lots of Medicines were handed over to the Hon. Minister Shri Kadakampally Surendran and this was in turn handed over to Kerala State Medical Corporation.
In The Pipeline
Heroes are not found in comics or the silver screens. They live among us, unseen, until they are called to action, by circumstances. Kerala witnesses the heroism, daredevilry and sacrifice of our noble fishermen brothers. When the skies opened up with unprecedented fury, and all of man's calculations went awry, these brave hearts were the first to respond. Going over to these in land affected areas with their boats, these men helped save countless lives, probably more than the rescue services could and to bring stranded people to safety. Later they were in the forefront of the supply chain until the waters abated
The IT and Creatives Team